The service crew at The Truck Shop performs suspension and steering repairs on heavy-duty trucks, trailers, heavy equipment, and commercial trucks.
Does your truck shake, feel unsteady, or seem to have tightness or stiffness when steering? Are you experiencing any excessive swaying or bouncing over bumps with intermittent control while driving and braking? These are all symptoms of needing steering and suspension repairs or maintenance.
Suspension system components such as leaf springs coil springs, shocks, torsion bars, ball joints, hub assemblies, and struts work to decrease shock and absorb bounce caused by normal driving over various road surfaces. Suspension system components do eventually become worn and need to be inspected and repaired. Replacement of ball joints, shocks, struts, sway bars, and hub assemblies.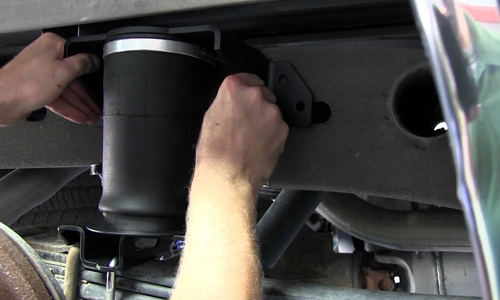 Our Suspension Maintenance Services Include:
Air Ride Systems
Ball Joints
Control Arms
Diagnosis
Drag Links
King Pins
Shocks and Struts
Springs
Steering Racks and Boxes
Sway Bars
Tie Rod Ends
Tires and Wheels
Wheel Alignment