Our diesel technicians are capable of diagnosing various systems including drivability, electrical, and electronic. All of these systems contribute to the durability and reliability of your truck. Performing regularly scheduled maintenance can help lower the overall cost of ownership and operation.
The Truck Shop has the goal of providing service to your truck that can improve engine horsepower and torque to deliver maximum power at low engine speeds. A maintained engine and system can also improve fuel efficiency and optimize performance.
We use modern diagnostic equipment to guarantee that your work truck is serviced correctly, and we will install the highest quality replacement parts when needed.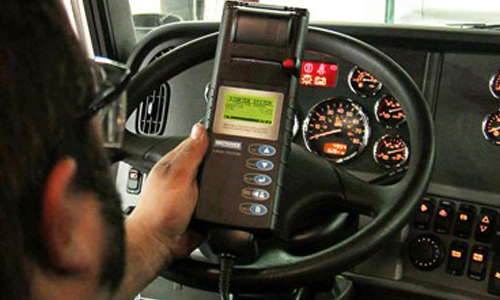 Our Electrical Systems Services Include:
Alternators

Batteries

Cables

Computer Diagnostics
Engine and Gas Analyzer
Isolators

Lights

Parallel Switches

Power Accessories

Starters

Wiring