Every heavy duty work truck must comply with each state's Department of Transportation (DOT) requirements. The Truck Shop offers full DOT Inspection services to get your truck prepared to pass.
The North American Standard was developed by the Commercial Vehicle Safety Alliance in cooperation with the Federal Motor Carrier Safety Administration (FMCSA). The majority of roadside inspections by the states are conducted under the Motor Carrier Safety Assistance Program (MCSAP) which is a grant program administered by the FMCSA. There are six levels of inspections including a vehicle component, a driver component or both.
A roadside inspection occurs when a MCSAP inspector conducts an examination on individual commercial motor vehicles and drivers to determine if they are in compliance with the Federal Motor Carrier Safety Regulations (FMCSRs) and/or Hazardous Materials Regulations (HMRs.) Trucks found in violation of standards during an inspection could receive an Out Of Service (OOS) order.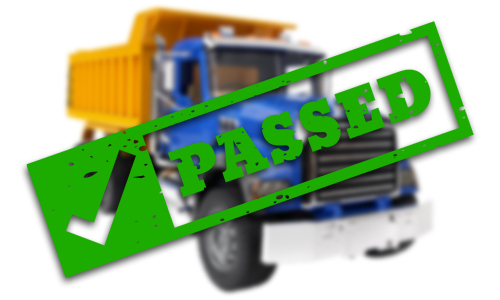 The six primary levels of DOT inspections are:
Level 1 North American Standard Inspection
Level 2 Walk-Around Driver and Vehicle Inspection
Level 3 Driver-Only Inspection
Level 4 Special Inspection
Level 5 Vehicle-Only Inspection
Level 6 Enhanced NAS Inspection for Radioactive Shipments
Don't be caught on the road unprepared for your next inspection. Contact The Truck Shop today to find out how we can help keep you and your truck moving forward.