The Truck Shop team is highly skilled in engine maintenance and repairs. Our technicians have experience with most of the leading gas and diesel engine types. Our services include: installation, maintenance, breakdown response, scheduled services, troubleshooting, as well as minor and major engine overhauls.
Our goal is to keep your engine running efficiently and smoothly to keep your heavy duty truck on the road and working.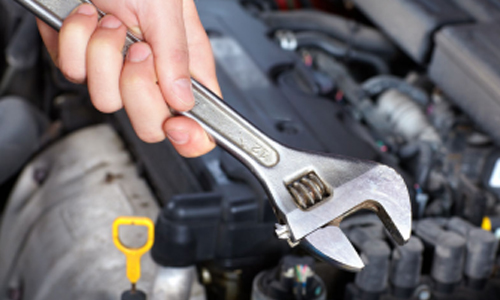 Our Engine Services Include:
Engine Repairs
All Internally Lubricated Parts
Camshaft and Bearings
Connecting Rods, Caps and Cap Screws
Counter Bores
Crankshaft and Bearings
Cylinder Block Casting
Cylinder Head Casting and Cap Screws
Cylinder Heads and Gaskets
Engine Block
Fuel Injection Service
Glow Plug Service
In-Frame Overhaul
Injector Sleeves
Liner and Piston Replacement
Main and Rod Bearings
Oil Cooler Service
Oil Pumps
Out Of Frame Overhaul
Pistons, Rings and Pins
Rocker Arms and Shafts
Spacer Plate / Block
Timing Cover and Gears
Tune-Ups and Maintenance
Valve Lifters and Push Rods
Valves, Valve Springs and Valve Keepers
At the Truck Shop, we want you to stop on a dime. We offer complete brake system repairs and service for hydraulic brakes and air brakes.
Properly working brakes are what your heavy duty and trailer truck requires, and we proudly repair or replace brake rotors, brake pads, brake calipers, and complete brake kits.
We can assist each truck owner by providing reliable recommendations and quality parts from OEM suppliers and reputable dealers.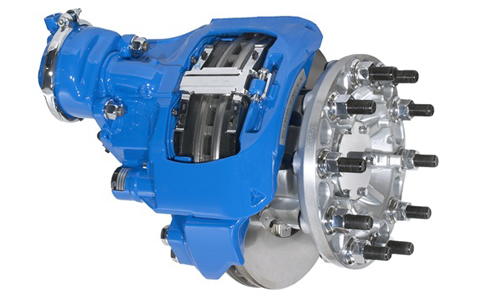 Our Brake Services Include:
Anti-Lock Brakes
Brake Adjustments
Emergency Brakes
Master Cylinders
Brake Pad and Shoe Replacement
Power Boosters
Brake Drum and Rotor
Wheel Cylinders
Your truck's fuel system works hard to deliver the energy needed to make your engine run. A constant and clean supply of fuel is necessary to ensure that your work truck performs properly, safely, and efficiently.
Your heavy duty truck may require maintenance if it has any of the following symptoms:
Trouble getting started — could be caused due to a clogged fuel filter.
Poor acceleration — could be the result of a faulty fuel pump delivering too little fuel.
Sputtering at high speeds — possibly a faulty fuel pump.
Engine Stalls — your truck may have a failing fuel pump or a blockage in the fuel line.
Keeping your heavy duty truck maintained does not stop at just the engine, but the whole exhaust system as well. The Truck Shop can help you have a truck that runs at maximum performance with a clean and functioning exhaust system.
Whether you need regular maintenance, or a complete replacement of parts, we can quickly help repair parts, replace clamps, or install new pipes and stacks.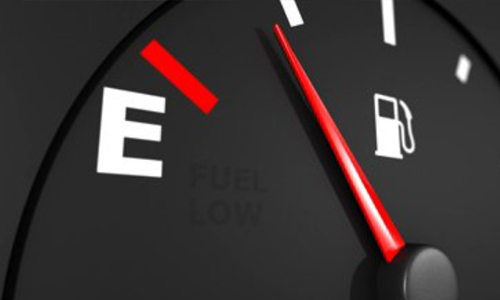 Our Fuel Systems Services Include:
Carburetors
Fuel Gauges
Fuel Lines
Fuel Pumps
Fuel Tanks
MPI Fuel Injection
TBI Fuel Injection
Our Exhaust Systems Services Include:
Catalytic Converters
Clamps and Hangers
Exhaust Manifolds
Muffler Repairs and Replacements
Pipes
Rain Caps
Stacks
Turbo Chargers
The mechanics at The Truck Shop will observe, inspect, and repair your truck's fuel & exhaust system so you can get back on the road again and go.
The service crew at The Truck Shop performs suspension and steering repairs on heavy-duty trucks, trailers, heavy equipment, and commercial trucks.
Does your truck shake, feel unsteady, or seem to have tightness or stiffness when steering? Are you experiencing any excessive swaying or bouncing over bumps with intermittent control while driving and braking? These are all symptoms of needing steering and suspension repairs or maintenance.
Suspension system components such as leaf springs coil springs, shocks, torsion bars, ball joints, hub assemblies, and struts work to decrease shock and absorb bounce caused by normal driving over various road surfaces. Suspension system components do eventually become worn and need to be inspected and repaired. Replacement of ball joints, shocks, struts, sway bars, and hub assemblies.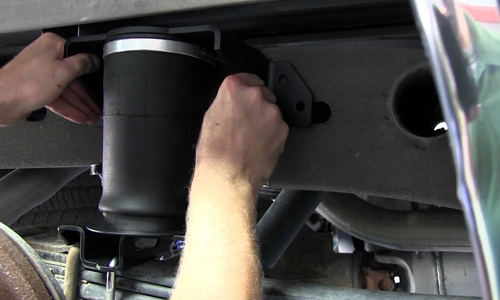 Our Suspension Maintenance Services Include:
Air Ride Systems
Ball Joints
Control Arms
Diagnosis
Drag Links
King Pins
Shocks and Struts
Springs
Steering Racks and Boxes
Sway Bars
Tie Rod Ends
Tires and Wheels
Wheel Alignment
If your big truck vibrates while you are driving down the road, the drive shaft may have become out of balance or the u-joints could be damaged or worn. The Truck Shop will service your heavy duty truck driveline. Our modern equipment and trained mechanics can minimize downtime for your mobile equipment and trucks. We inspect your components and will prepare a custom estimate for you quickly. We provide removal and re-installation of driveshafts and can assist you with custom powertrain and driveline service, vibration troubleshooting, and driveline conversions. We are hydraulic specialists.
Remanufactured driveshafts will need to be balanced at actual operating speeds from 500 to 3300 rpm. From low speed industrial shafts up to high-speed truck shafts, our driveline balancer precisely balances a wide range of driveshafts for agricultural and heavy truck clutches.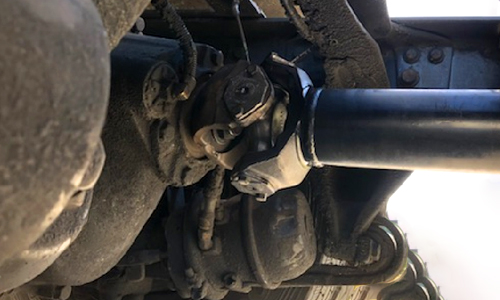 Our Trailer Systems Services Include:
Clutch Repair or Replacement
Differentials
Drive Shafts
Engine Mounts
Flywheel Machining
Hanger Bearings
Transmission Parts and Service
U-Joints
Air Conditioning, Heating, and Ventilating systems for heavy duty work trucks, mobile equipment, highway trucks, off highway earth movers, boom trucks, logging trucks, and mining equipment are important. Keeping the truck driver and equipment operator comfortable is of great importance to us.
The Truck Shop understands that there are new regulations and laws effecting the allowable idle time for big trucks, and to keep the truck cab climate-controlled has become more difficult. By not allowing truck drivers to idle truck engines, drivers are likely to perspire heavily in the summer heat or become frigidly cold during the winter months.
The wheels of the industry have to keep moving in all kinds of weather conditions. We work to help reduce costly down-time and operating costs for the hard working truck driver.
Whether mining, shipping, or construction equipment, operator comfort and equipment functionality is a priority. We service and maintain truck HVAC systems to comply with the no idle rules and to help offset the rising cost of diesel fuel.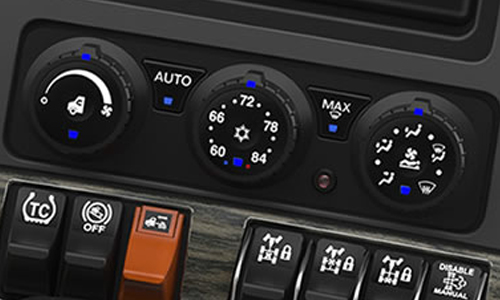 Our Heating & Air Conditioning Services Include:
Air Conditioning Service and Repair
Belts and Hoses Replacement
Diagnosis and Troubleshooting
Flush and Fill Fluids and Radiators
Head Gaskets
R134A Conversions
Radiators Maintenance
Thermostats
Water Pumps and Service
Our diesel technicians are capable of diagnosing various systems including drivability, electrical, and electronic. All of these systems contribute to the durability and reliability of your truck. Performing regularly scheduled maintenance can help lower the overall cost of ownership and operation.
The Truck Shop has the goal of providing service to your truck that can improve engine horsepower and torque to deliver maximum power at low engine speeds. A maintained engine and system can also improve fuel efficiency and optimize performance.
We use modern diagnostic equipment to guarantee that your work truck is serviced correctly, and we will install the highest quality replacement parts when needed.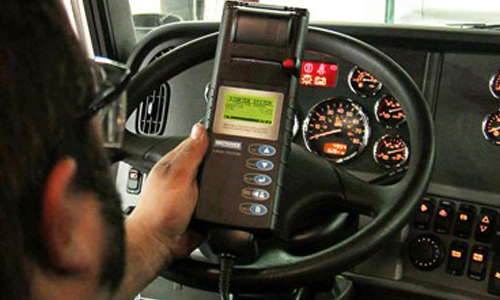 Our Electrical Systems Services Include:
Alternators

Batteries

Cables

Computer Diagnostics
Engine and Gas Analyzer
Isolators

Lights

Parallel Switches

Power Accessories

Starters

Wiring
Maintaining your heavy duty truck includes the whole trailer system as well. The Truck Shop can help you have a truck trailer that operates safely and functions the way it was meant to. Whether you need maintenance, or a complete replacement of trailer components and parts, we can quickly help you get your trailer ready for your next load.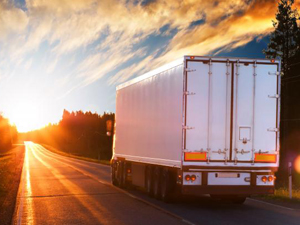 Our Trailer Systems Services Include:
Air Brakes
Alignment Tracking
Body Panels
Electric Brakes
Frame Repair

Hinged Door Repair or Replacement

Landing Leg Service

Lighting
Refrigeration

Roll-up Door Repair or Replacement
Suspension Repair
Repairs, Service, and Sales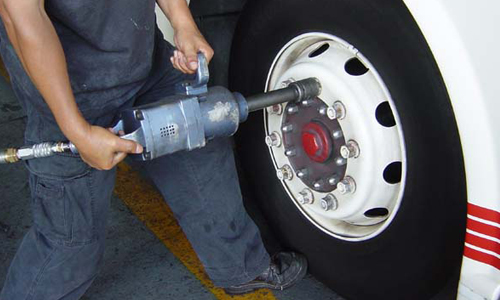 The Truck Shop sells, repairs, and services heavy duty truck wheels and tires. Having properly maintained tire pressure, aligned wheels, regularly rotated tires, balanced tires, and renewed tire tread can make all the difference in the performance of your truck on the road and at the work site.
Truck fuel cost-per-mile can become lower with our recaps that perform like new tires at a fraction of the cost. The retreads are produced under strict quality control standards and go through rigorous inspection.
We sell and service new or used tires, recaps, and wheels that are designed for axles carrying very heavy loads. We offer tires for dump trucks, on or off highway construction vehicles, specialty oil field equipment, and front-discharge cement mixers with front-wheel or all-wheel drive. We can supply wide base tires for industrial job situations in which superior traction is required.
Whether heavy duty truck tires for original equipment use or for replacements, we use brands that are known for their long tread life such as Goodyear, Bridgestone, Firestone, Yokohama, and Michelin.
Our Tires & Wheels Services Include:
Tire Repairs and Patching
Tire Replacement
Tire Rotation
Tire Balancing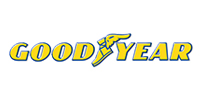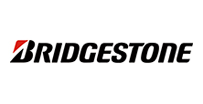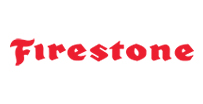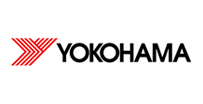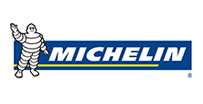 At The Truck Shop, we cannot stress enough how important Preventive Maintenance service is. Preventive Maintenance (PM) services are essential to truly maximizing the life of your engine and your truck. Keeping your engine up to date on PM can help in avoiding engine failures before they happen. Regular maintenance service really can save money and save precious time.
A custom Preventive Maintenance scheduled service with The Truck Shop in New Martinsville, West Virginia, can identify potential engine failure problems and other truck repair needs before it's too late. Once a breakdown occurs, the damage to your truck can be greater and costlier than if regular preventive maintenance was performed. We can help you prevent unwanted downtime with your heavy duty work truck or other diesel truck.
Sometimes even a minor adjustment, a single part, or a replaced component, can keep a little problem from becoming a major repair. Regular maintenance services can aid in the prediction of future mechanical issues such as worn parts, leaks, lose seals, and other problems caused by heavy use of the truck.
Our Preventive Maintenance Services Include:
Air Filter Replacements
Battery Services
Brake Adjustments
Chassis Lube Services
Clutch Adjustments

DOT Inspections
Fluids
Multiple Point Vehicle Inspections
Oil Changes and Filter Replacements

Pack Wheel Bearings Services
Transmission Services
Wiper Blade Replacement
Every heavy duty work truck must comply with each state's Department of Transportation (DOT) requirements. The Truck Shop offers full DOT Inspection services to get your truck prepared to pass.
The North American Standard was developed by the Commercial Vehicle Safety Alliance in cooperation with the Federal Motor Carrier Safety Administration (FMCSA). The majority of roadside inspections by the states are conducted under the Motor Carrier Safety Assistance Program (MCSAP) which is a grant program administered by the FMCSA. There are six levels of inspections including a vehicle component, a driver component or both.
A roadside inspection occurs when a MCSAP inspector conducts an examination on individual commercial motor vehicles and drivers to determine if they are in compliance with the Federal Motor Carrier Safety Regulations (FMCSRs) and/or Hazardous Materials Regulations (HMRs.) Trucks found in violation of standards during an inspection could receive an Out Of Service (OOS) order.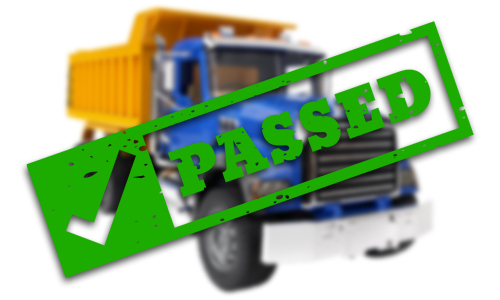 The six primary levels of DOT inspections are:
Level 1 North American Standard Inspection
Level 2 Walk-Around Driver and Vehicle Inspection
Level 3 Driver-Only Inspection
Level 4 Special Inspection
Level 5 Vehicle-Only Inspection
Level 6 Enhanced NAS Inspection for Radioactive Shipments
Don't be caught on the road unprepared for your next inspection. Contact The Truck Shop today to find out how we can help keep you and your truck moving forward.